Thank you for looking at my web site.
When I started the project in May 2010 after being fully licensed the expectation was to provide a home page for QSO reference. The site development has progressed some way since then and interestingly followed the personal path of my learning, experimentation and experiences.
If you have any technical or interesting information, please email me (link in the left hand border) and I'll do my best to include it. Likewise if you believe that any of the information shown has errors or omissions please get in touch and I will review the documents.
I operate mainly on HF, 20 meters being my favorite band. I operate two transceivers from Yaesu and Kenwood radiating on home brew multi-band doublet aerial.
I also operate on 10m's, 15m's, 17m's and 6m's with occasional tuning on 40 and 80 meters. I do not have much space at my present QTH for a top band antenna so I am quite limited for the lower bands.
I had a Comet GP-3 mounted at high level and used this for the many 2m and 70cm repeaters locally. This was removed to make way for the new "Mighty Doublet" so I now only operate VHF & UHF from my car. The GP3 is an amazing aerial and very much worth the money!
Recently I have re-installed a 2/70 collinear using a Diamond X200, which seems to marginally perform better than the GP3!
My main interest is in aerial modeling and construction and I use the 4nec2 software and a Mini VNA analyser.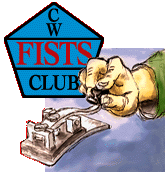 Kind regards, Graham